Recording / Beyond the Minimums: Disability Park Awareness Webinar
Register

Prices available after logging in
Beyond the Minimums: Disability Park Awareness Webinar
Meeting the minimum accessibility design standards for play and recreation areas is just the first step to making sure everyone can participate, enjoy, and experience park and play area facilities. During the session, a panel of persons with disabilities and professionals that support persons with disabilities will discuss features that can "make or break" the recreational opportunity for persons that are low-vision or blind, persons using mobility devices, persons who are hard of hearing or deaf, persons with developmental disabilities, and individuals that are neurodivergent. Strategies, design elements, barriers, and accessibility will be discussed from different viewpoints. We hope you will join us for this look beyond the minimum accessibility design standards to discover how your community can make your park and play areas more inclusive for everyone. This webinar includes video remote interpreting (VRI) and real-time captioning.
Develop a statement of understanding that demonstrates the features that make a park or play area inclusive for everyone.
Summarize the features and elements people with disabilities look for when choosing their recreational experiences.
Evaluate existing park and play areas and identify barriers that may restrict people with disabilities from being able to fully participate in the provided recreational opportunities.
List two (2) helpful resources to obtain additional information or to utilize when evaluating new and existing park and play areas.

William (Bill) Botten
Accessibility Consultant
PlayCore
Botten who currently works as an accessibility consultant joined the U.S. Access Board in 2000 and served for 22 years (retired in 2022) in several capacities while on staff including as a senior accessibility specialist, technical assistance coordinator, and the training coordinator. He was part of a team that developed the combined guidelines for the Americans with Disabilities Act and the Architectural Barriers Act and was the lead staff for the development of guidelines and technical assistance materials for the rulemaking on outdoor developed areas. Bill specializes in accessibility issues related to recreation facilities and outdoor developed areas.
$i++ ?>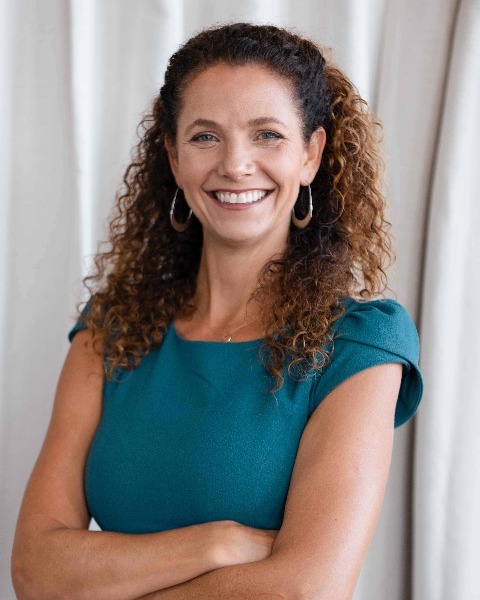 Jennie Sumrell
CORE Community Outreach Director
PlayCore
Jennie worked in the field of childhood development and exceptional learning for nearly fifteen years. She has a Master's degree in Special Education with a concentration in Early Childhood Education from the University of Tennessee at Chattanooga. Jennie joined PlayCore in 2008 and serves as the Community Outreach Director within PlayCore's Center for Outreach, Research and Education. Deeply passionate about inclusive, intergenerational play, Jennie utilizes her expertise and personal experiences as a educator to positively impact the development of innovative play and recreation destinations that focus on community health and wellness.

$i++ ?>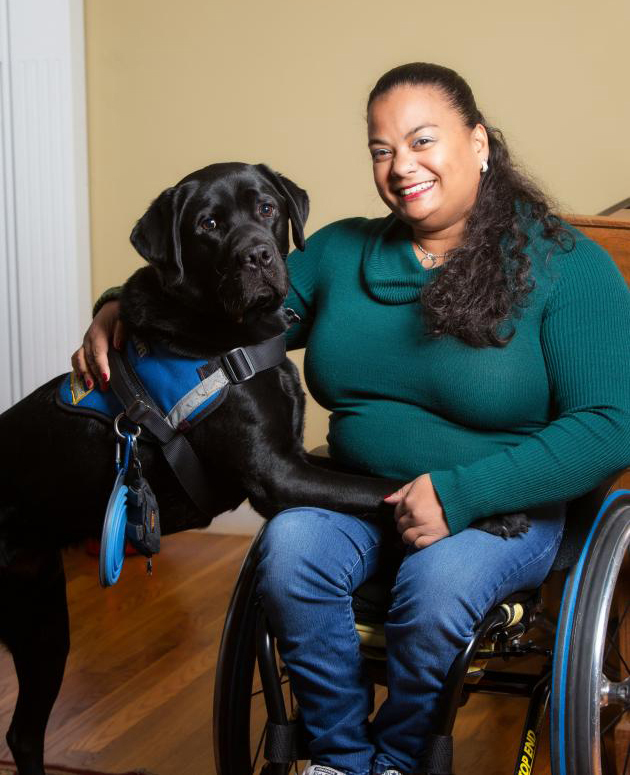 Dr. Anjali J. Forber-Pratt
Director
ACL's National Institute on Disability, Independent Living and Rehabilitation Research (NIDILRR)
Dr. Forber-Pratt began her research career in 2006, and her primary area of expertise is disability identity development. Prior to joining ACL, she served as an assistant professor at Vanderbilt University. In addition to teaching courses and serving as a mentor to undergraduate students and thesis advisor for candidates for master's and doctoral degrees, she served as principal investigator for research projects covering a range of disability issues, including training of special education teachers, experiences of students with disabilities at every education level, and identity development. She has authored 33 peer-reviewed journal articles and is the author or co-author of a number of textbook chapters.
A two-time Paralympian and medalist in the sport of wheelchair racing, Dr. Forber-Pratt has dedicated her life to helping others recognize their potential. Globally, she is involved with disability advocacy efforts related to access to employment, education and sport. She was honored with the inaugural American Psychological Association Citizen Psychologist Award for Advancing Disability as a Human Rights and Social Justice Issue Award in 2020 and was recognized by Diverse: Issues in Higher Education as a 2018 Emerging Scholar. In 2013, she was awarded the American Association of People with Disabilities' prestigious Paul G. Hearne Leadership Award, given to emerging leaders within the national disability community. Also in 2013, she was named a Champion of Change by the White House and had an opportunity to participate in a roundtable discussion with President Obama about disability policy issues.
$i++ ?>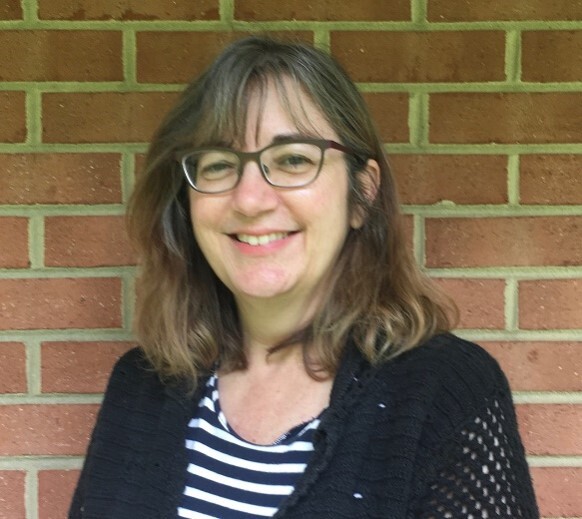 Marybeth Cleveland
Certified Orientation and Mobility Specialist
A to B and Back, Orientation and Mobility Services, LLC
Marybeth Cleveland created A to B and Back to provide Orientation and Mobility training to people with vision disabilities in Maryland, D.C. and Northern Virginia. She has been a Certified O&M Specialist for 30 years and is so passionate about accessibility in the environment, her whole family can point out areas of inaccessibility. She became a member of the Pedestrian Bicycle Traffic Safety Advisory Committee (PBTSAC) and the Pedestrian Master plan committee in her home community of Montgomery County, MD. She recently enjoyed being part of a project with the county to create a plan for making streets more accessible to people with visual disabilities.
$i++ ?>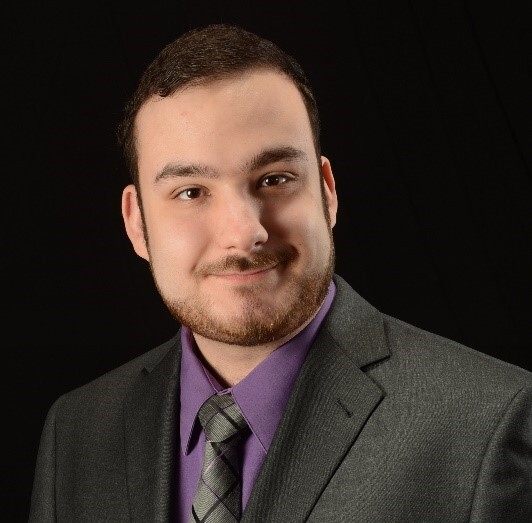 Ross Benjamin Edelstein
Ph.D. candidate at Indiana University
NCA Program at the Eppley Institute for Parks and Public Lands, a center of the Indiana Institute on Disability and Community
Ross Edelstein (He/Him) is a research assistant at the NCA Program at the Eppley Institute for Parks and Public Lands, a center of the Indiana Institute on Disability and Community. He is also a PhD student in Special Education at Indiana University. Ross' work centers on helping improve the experiences of the neurodivergent community in cultural spaces, such as parks, museums, and other spaces, and combines the research and practical knowledge he has gained to do so. Ross is also Autistic, and his lived experience has proved to be a valuable asset. He has recently been awarded the Emerging Leaders award by the Kennedy Center's Office of VSA and Accessibility for this work.

$i++ ?>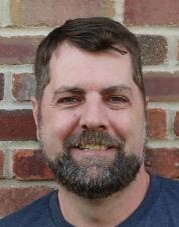 Chris Haulmark
Vice President - Board of Directors CHAIR - Social Justice Committee
Kansas Association of the Deaf
Chris Haulmark is a passionate Deaf advocate with vast experience in backpacking, politics, and community involvement. Having traveled across the world, he has visited many Deaf families and gained cultural insights that he utilizes to promote Deaf culture. As a former congressional campaign candidate who transitioned to a state legislature race, Chris has extensive political knowledge and skills, including networking, community building, and relationship management with community leaders. Currently volunteering for the Museum of Deaf History, Art, and Culture, Chris is dedicated to preserving and promoting Deaf culture. Additionally, as the Vice President for the Kansas Association for the Deaf, Chris is active in advancing Deaf rights and inclusion at the state level. With his unique combination of travel, political, and community involvement, Chris's commitment to fostering understanding and representation for the Deaf community is unwavering.
$i++ ?>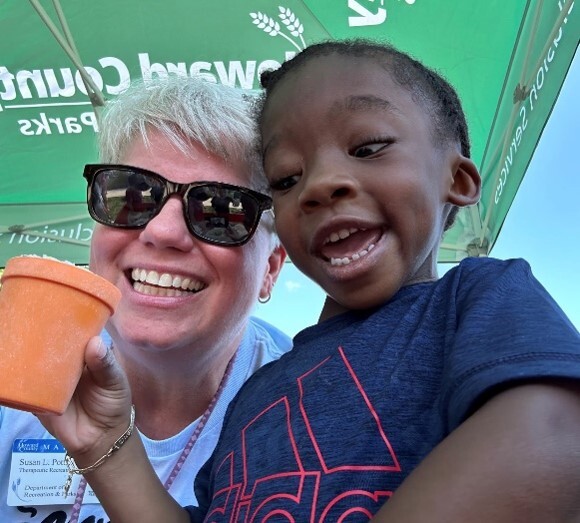 Susan Potts
Therapeutic Recreation & Accommodation Services Manager
Howard County, MD Dept. of Recreation and Parks
Susan Potts, MS, CTRS is the Therapeutic Recreation and Inclusion Services Manager for Howard County Maryland, Department of Recreation and Parks since 2007. Susan manages the Therapeutic Recreation and Accommodation Services that supports for individuals with disabilities. Susan received a Governor's Citation in 2018 in recognition for her work with individuals with disabilities, as well as Leadership Awards for work in the area accessibility from the Howard County Autism Society and Howard County Commission on Disability and Access.
Susan received a Bachelor of Science degree, in Recreation with an emphasis in Therapeutic Recreation from Southeast Missouri State University 1992 and a Master of Science degree in Recreation Administration from George Williams College of Aurora University (AU). Susan is a Certified Therapeutic Recreation Specialist, (CTRS) and has been since 1993. She also is an instructor in Nonviolent Crisis Intervention
$i++ ?>
This session will offer the following credits: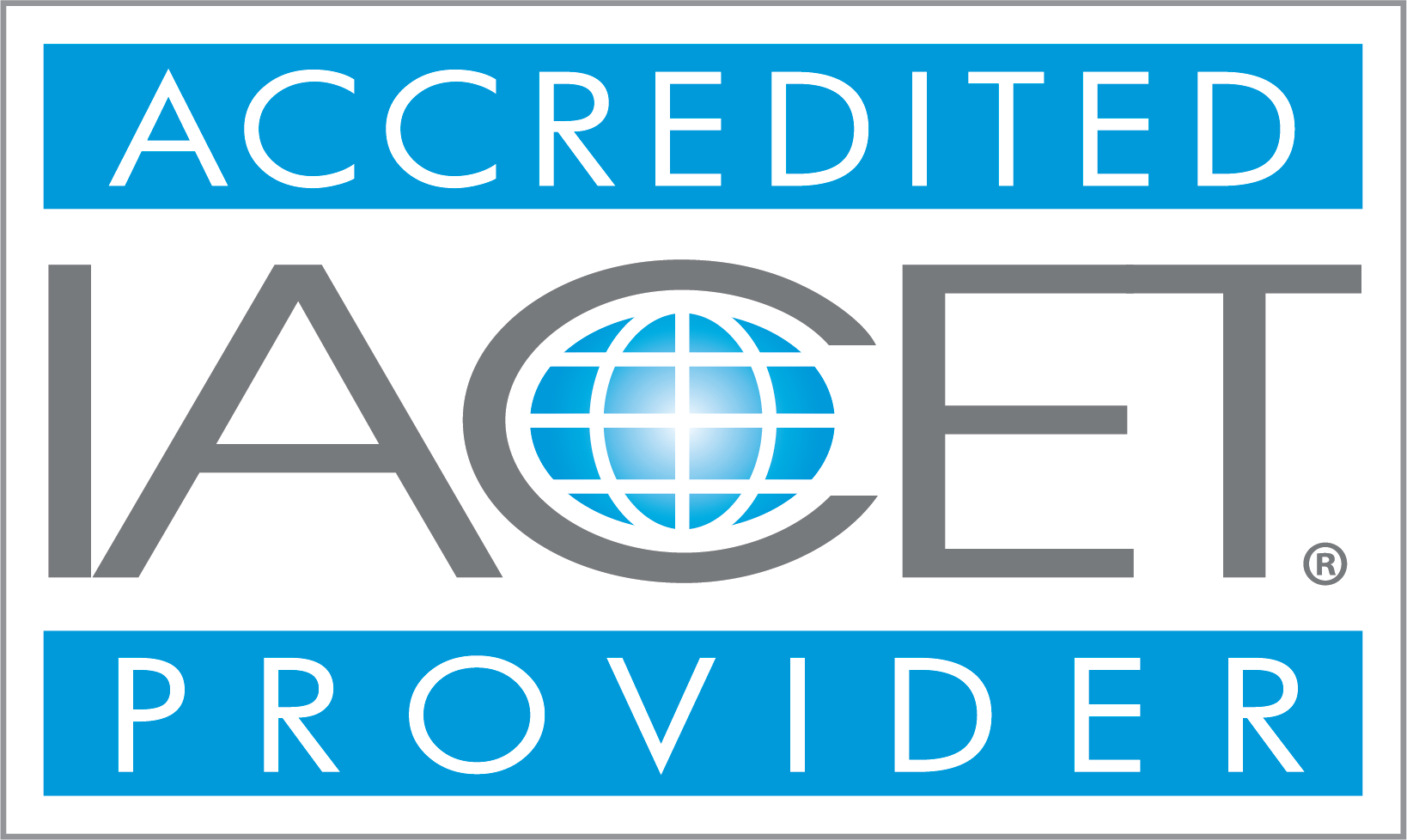 0.1 IACET CEU

CEUs for a total of 1 Professional Development Hours (0.1 IACET CEU) will be provided to learners meeting the following requirements:
Be present for 95% of the duration of the learning event;
Participate in activities and discussion throughout;
Complete assessment with 80% mastery of learning outcome;
Complete feedback/evaluation survey.
CEUs can be applied toward NRPA CPRP/CPRE renewal. To obtain your CEU, please visit the "Event Details" tab above to complete the associated components for this event.
Instructor(s) Disclosures:

The instructors of this training webinar are employed by PlayCore and disclose an interest in attendees partnering with PlayCore on their play and recreation initiatives.
Speakers Disclosures:
The opinions of the speakers in these events do not necessarily reflect the views of PlayCore and its brands.
Notes:

If you do not have sound capabilities on your computer or prefer to listen by phone, please refer to the email reminder that you received which listed various telephone options.
For any questions or to request a copy of the written transcript for this session, please contact core@playcore.com
Key:

Complete

Next

Failed

Available

Locked
Beyond Minimums Recording
Select the "View On-Demand Recording" button to begin. | 75 minutes | Closed captions available
Select the "View On-Demand Recording" button to begin. | 75 minutes | Closed captions available
Step 1: Complete Beyond Minimums Survey
9 Questions
Step 2: Download Beyond the Minimums Certificate
1.00 (0.1 IACET CEU) credit | Certificate available
1.00 (0.1 IACET CEU) credit | Certificate available